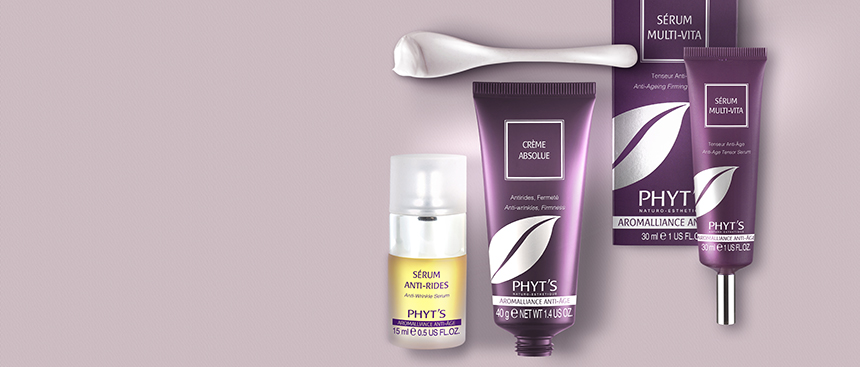 A huge amount of people are now more and more concerned about skin ageing, and are looking for ways to prevent this from happening from the very early stages. Skin ageing is a natural process and can begin as early as your 20's due to this being the average age that the human body slows the collagen and elastin production. Ageing can be caused by numerous things ranging from sun exposure to environmental conditions and lifestyle factors like the amount of sleep you are getting. Thankfully, innovative anti-ageing skincare products are now available that can help prevent and treat the fine lines that may be starting making an appearance and the wrinkles that have already formed.
The range of anti-ageing skincare products from Phyt's is comprised of 9 products, including moisturisers, a mask, facial serums, an eye serum, food supplements, and even a cream especially made to target darkened age spots.
The Hazelnut oil used in these products helps keeping the skin's outer layer hydrated, and also creates a natural oil barrier which helps the skin retain water and prevents it from drying out. This is an important factor in anti-ageing skincare as the skin's elasticity will be improved, making it look firm and supple. Alongside Hazelnut Oil, there is Vitamin E present in this range, an ingredient that is praised as a powerful antioxidant. The moisturising benefits of Vitamin E oil may help the skin look more youthful and less wrinkled. 
Let's talk about Phyt's Creme Phytonagre, the hormone balancing moisturizer that is to be applied to the facial and neck area morning and evening after a thorough cleanse of the skin. Rich in Evening Primrose, this Organic anti-ageing cream nourishes, firms and regenerate's mature skin. It revitalises, and leaves the skin with a firm, radiant complexion. This luxurious cream ensures a preserved youthful glow.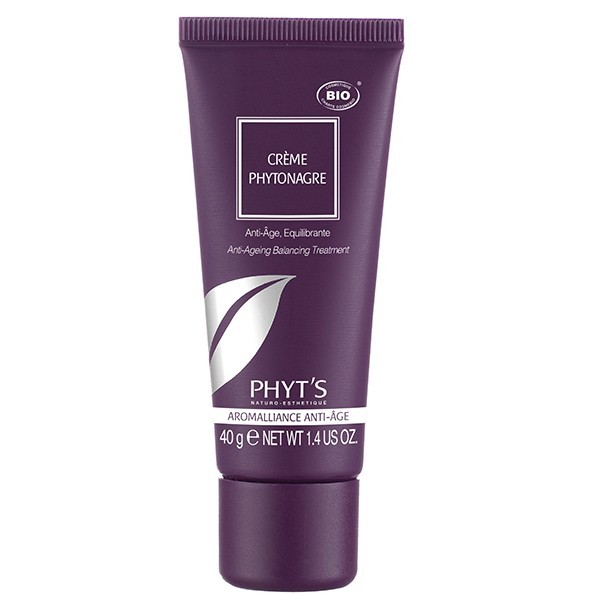 If you would like more information, please contact natalia@frenchbeautyexpert.com