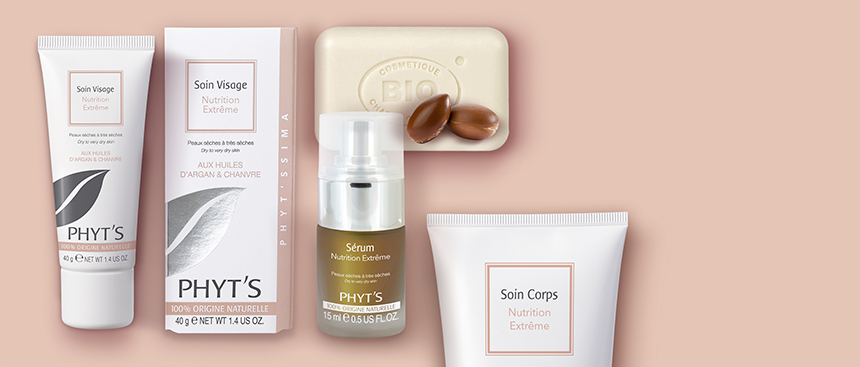 Phyt's Nourishing range has all the benefits that dry and tired skin desires. The specific benefits of this range include: Strengthening the hydrolipidic film, restoring fat and water content, reducing tight feelings, and preventing external aggressions.
The key ingredients in this range are Argan and Hemp oil. These oils combined are the essential active ingredients that are needed to meet the needs of dry skin.
Let's take a look…
Argan Oil
Argan oil is extracted from the Argan kernels and is full of nourishing properties due to it being highly rich in fatty acids (Omega 6 and 9) and in vitamin E. Omega 9 helps regenerate the skin, strengthens the hydrolipidic film, preserves moisture and helps fight external aggressions. The high content of Omega 6 helps ease tight, dry feelings and irritation on the skin that could lead to cracks. Finally, the presence of Vitamin E preserves the skin from free radicals and maintains the quality of fatty acids whilst having a soothing effect. Vitamin E replenishes the lipids making it the perfect oil for damaged and dehydrated skin.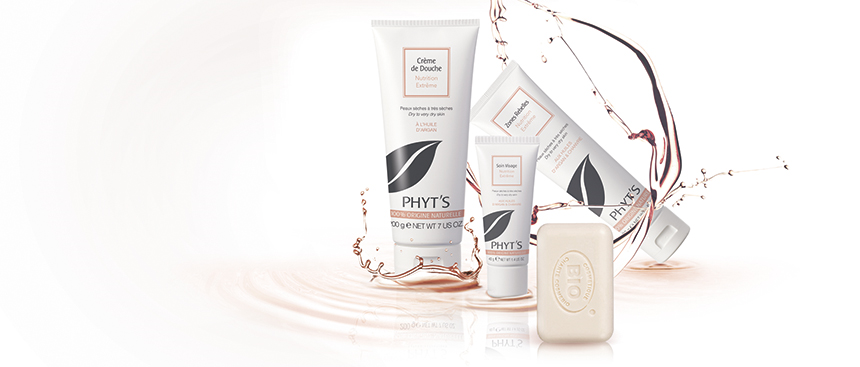 Hemp Oil
Hemp oil is considered the most nutritive oil, coming from hemp seeds. The oil is extremely rich in essential unsaturated fatty acids, antioxidants, and vitamins. It is a must have ingredient for skin that needs to bring back its glow! Composed of 73% essential fatty acids (Omega 3 and 6), it plays an essential role in protecting the epidermis and controlling water loss. Beside the nourishing and softening properties, Hemp oil is soothing too, due to its anti-inflammatory molecules, perfect for soothing irritated skin.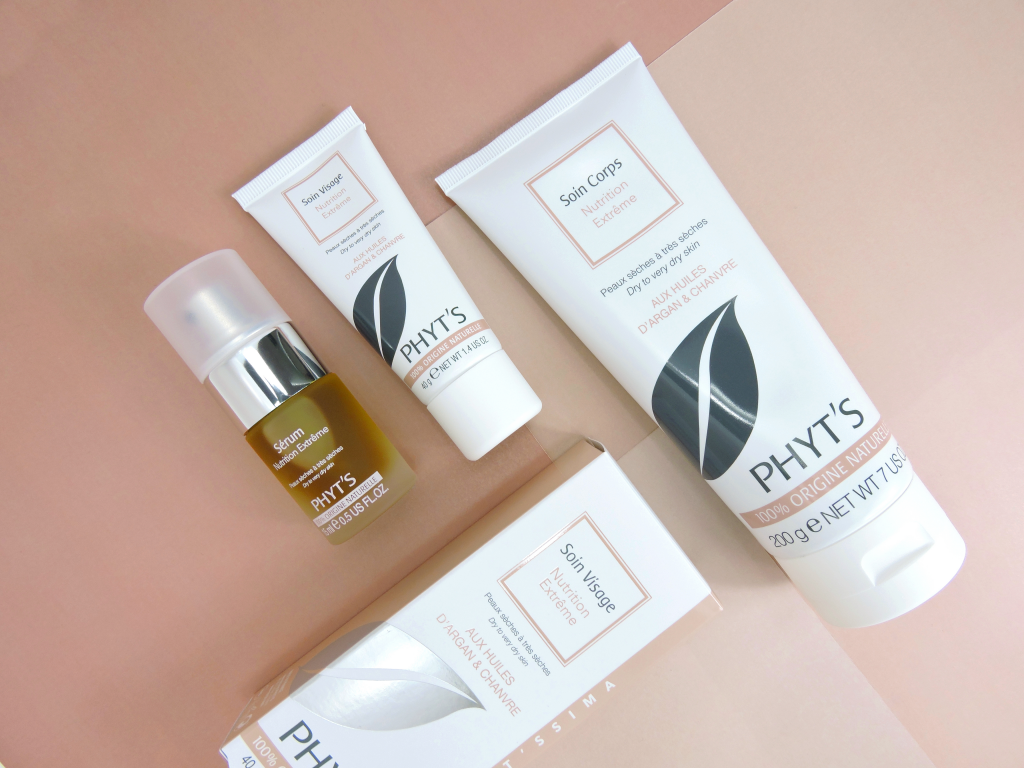 Phyt's nourishing range has got the perfect products if you feel your skin needs some extra love. There is a Serum, a Moisturiser, Face Mask, Lip Treatment, Body Lotion, Body Lotion for Extremely Dry Areas, Shower Cream, a Soap Bar and finally, Omega 3 & 6 Food Supplements.