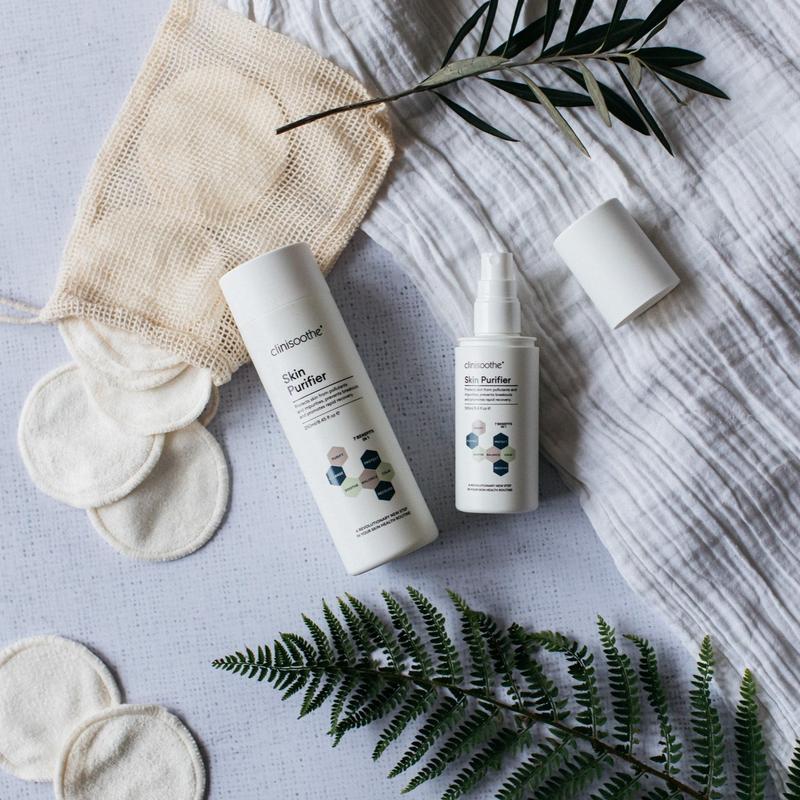 Due to the current pandemic that has been ongoing for over a year now, people have started seeing changes within their skin. Wearing a mask all day, every day, is not great for the well-being of the skin. It could lead to breakouts, irritated, dry skin, or redness. And when you eventually get home and remove the mask, your skin feels like it needs an extra deep cleanse! Allow us to introduce you to to Clinisoothe+, a hero-product for all the above concerns!
Clinisoothe+ Skin Purifier protects and purifies the skin from environmental pollutants that cause ageing, breakouts and irritation. The formula uses advanced hypochlorous technology which soothes and calms the skin on the face and body, balancing redness and promoting rapid skin recovery. This product focuses on the 7 benefits: purifying, cleansing, soothing, balancing, protecting, and calming skin and facilitating its recovery.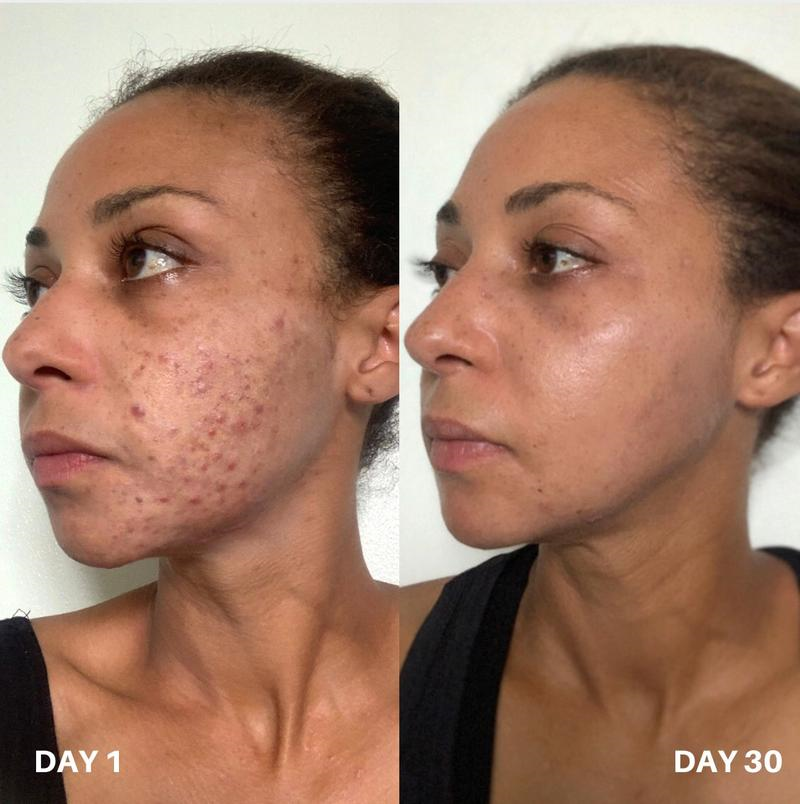 Skin problems can be unique, and may not affect just the face. This product is oil-free, hypo-allergenic, nontoxic, non-irritating and contains a skin neutral pH, therefore it is safe for use on both the face and body, and is suitable for all skin types, including skins that suffer with acne, spots, eczema, psoriasis, sensitive, sore skin and rosacea. Backed by science, this product will not harm, irritate or sensitize the dermal layer of the skin.
Clinisoothe is free from all toxins including alcohol, parabens, sulphates, preservatives, colourants and fragrance. Suitable for sensitive skin. Dermatologically tested.
The hypochlorous solution is available in 2 sizes, 250ml and 100ml. The 250ml product is a pour bottle. To use this simply pour onto a cotton pad so it Is soaked through. Gently wipe over the face and neck or affected area. The 100ml bottle comes with a pump on the top. To use this one, simply spritz over cleansed skin. For both sizes, there is no need to rinse the product off. For best results repeat morning and evening after cleansing.
For more information, please contact natalia@frenchbeautyexpert.co.uk