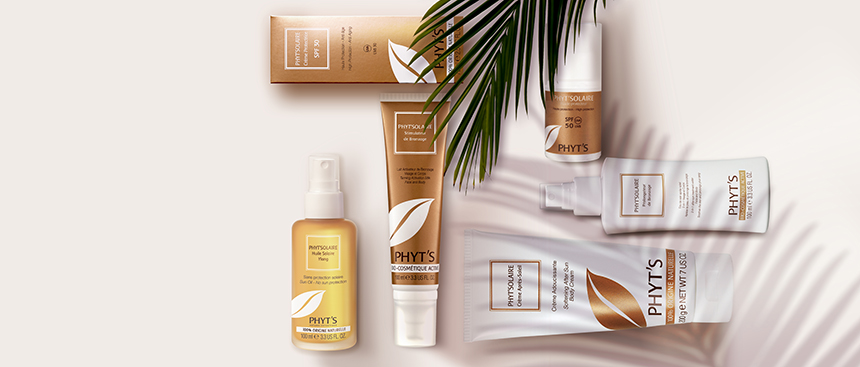 With summer just around the corner, sun protection needs to at the forefront of out skincare routine. Although a sunny break away may not be everybody's first choice, your precious skin needs to be protected every day no matter the weather. Wearing SPF every day can reduce the risk of Melanoma (the deadliest form of skin cancer) by up to 50%. Proper skin protection is the best thing you can do for your skin, it will do the obvious (protect from the sun) but will also slow down the signs of aging. 
The Phyt's sun care range focuses on all before, during and after sun exposure, consisting of sun cream, after sun, dry oil, iridescent oil, and food supplements. Everything you need to prepare the skin for that golden glow, help it last longer whilst also protecting the skin.  So, whether you're looking for the ultimate skin care protection, soothing aftercare, or searching for a gorgeous glow in a bottle, Phyt's has something for you!
The Phyt's award-winning* High Protection Fluid SPF 50 offers high sun protection, and does not include any fragrance, making it suitable for the sensitive skin of children. It is certified organic, vegan friendly and is composed from a 100% natural formula that is enriched with active ingredients. Mineral screens protect the fragile skin from UVA rays. The sun cream is not drying on the skin; however, it is adding extra nourishment, thanks to Shea Butter and Vitamin E present.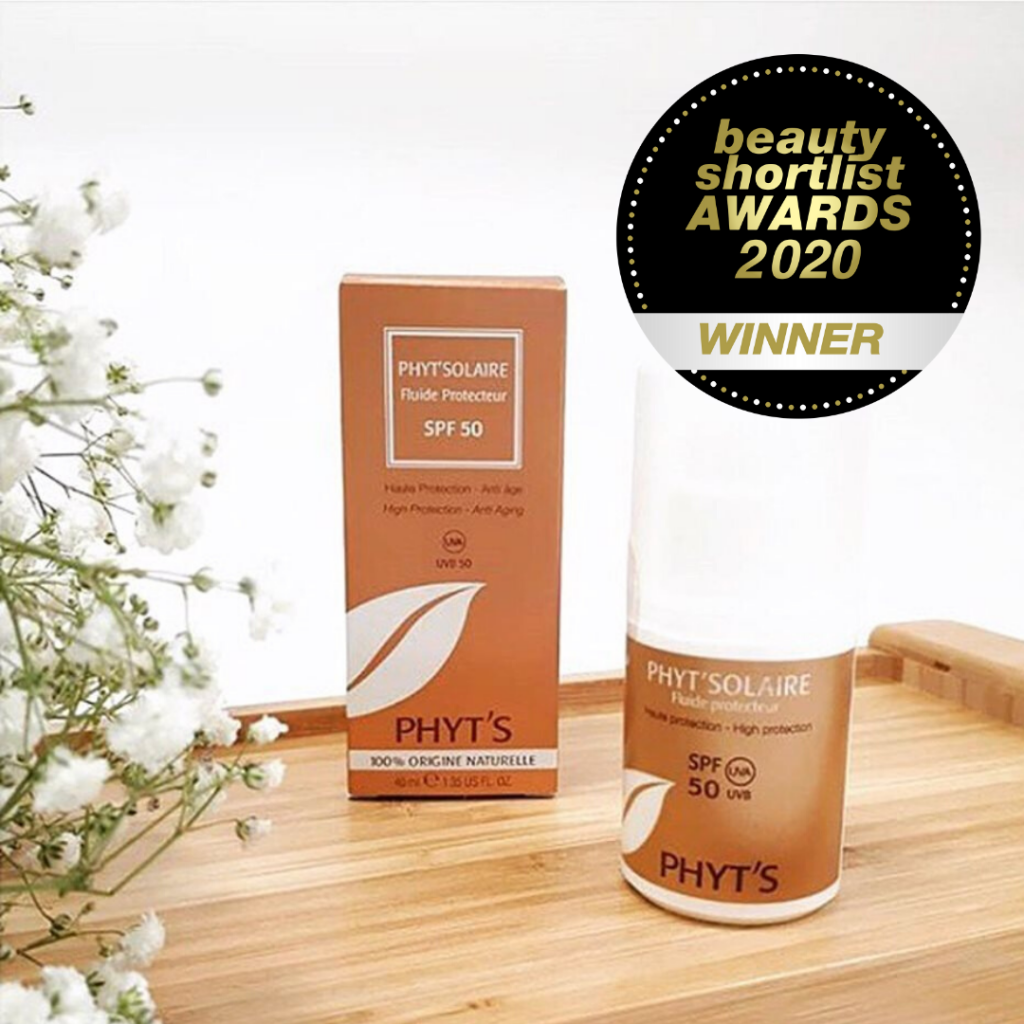 You can view the full Phyt's Sun Protection collection here.
Some of the line's main active ingredients include:
Mineral screens, Sesame* oil, Argan and Jojoba*, Shea Butter*, Vegetable vitamin E

If you would like more information, please email natalia@frenchbeautyexpert.co.uk
*Winner of the Award of the Best HEV/Blue Light and SPF Protection Product – 2020 Beauty Shortlist Awards