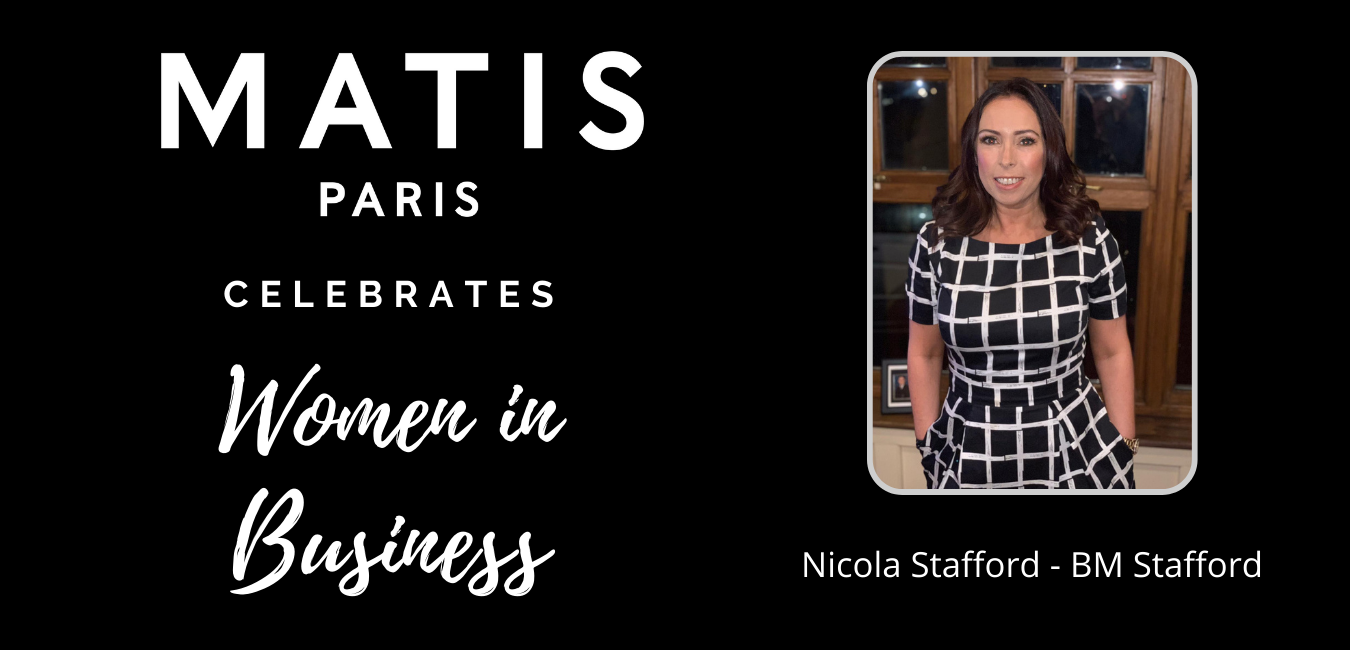 Having celebrated International Women's Day earlier this month, Matis Paris decided to dedicate this month talking to inspiring Women in Business to learn more about what makes them powerful and keeps them growing personally and professionally.
We continue our journey with speaking to Nicola Stafford from BM Stafford, a privately owned company who have been providing general haulage service for over 80 years.
Tell us a little about your business:
I am one of the co-owners of a well-respected transport company who have been providing general haulage and distribution services for over 85 years. During our years in the industry we are proud to have gained a reputation for reliability, flexibility of operations and exceptional personal customer service.What do you think makes women excel in business? I believe woman are able to see both sides of the coin so to speak. We look at every possibility before making a decision.
What do you consider your biggest success in your career?
Building an amazing team which has allowed us to treble our turnover in the past 10 years.
How did you face the challenge of being a woman in business in a male dominated world?
By proving that a woman can be as successful and understand the fundamentals of running a successful transport company.
What has been your biggest lesson in business?
Never forget the people you meet during your journey as you never know when you will cross paths again, especially in this industry.
What women have inspired you in your life and career?
Ultimately my Mother. She made me the woman I am today.
What actions did you have to take to help your business survive the Covid 19 crisis?
We were fortunate that we carried on trading during the COVID-19 pandemic delivering food and medical supplies. The main thing for us was to make sure everyone was safe and that everyone still had a job at the end of this awful time.
What do you hope the world of business to be like for women in the future?
For our industry I would personally like to see more females joining the transport sector.
How do you envision your business to grow going forwards?
By starting our internal apprenticeship schemes to help develop the new generation of truckers.
What does International Women's Day mean to you?
It's a celebration of all the amazing women out there and what can be achieved if you put your mind to it.
Describe the 3 characteristics about yourself that you believe led to your success in business.
Honesty, loyalty, fairness.
How does your work positively impact women of[your city and/or women of the world?
I embraced women in transport and especially support the wonderful women in my team. I always encourage them to develop new skills within the business, helping them to continue their own individual journey.
What's the motto that contributes to your ongoing success?
If you be yourself you can't go wrong.
What's something interesting you're currently working on? Personal or professional?
I have recently passed my Transport Managers CPC exam which allows me to look after our fleet. Having passed this I would now like to be able to drive the trucks.