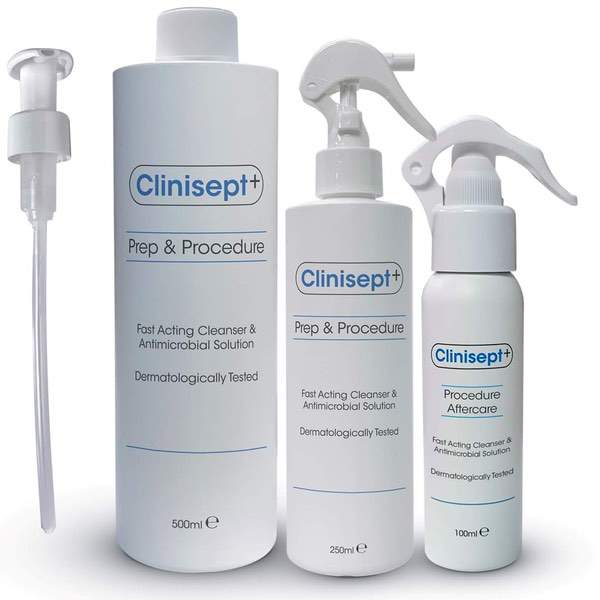 Clinisept+ is a brand that has two main products intended for aesthetic procedures, including chemical peels. These products ensure that the skin is thoroughly cleansed before, and after a treatment.
Clinisept+ Prep and Procedure
Fast Acting Cleanser and Microbial Solution.
Ingredients
Water (Aqua)
Phosphoric acid
Sodium Hypochlorite
Contains no alcohol or fragrance and is colorant free
Clinsept+ Prep and Procedure is a highly effective cleanser with antimicrobial properties that cleans the skin without causing any irritation or sensitivity. All dirt, grime, excess makeup, and pollution will be removed from the surface of the skin, leaving a radiant, thoroughly cleansed complexion.
Clinisept+ Aftercare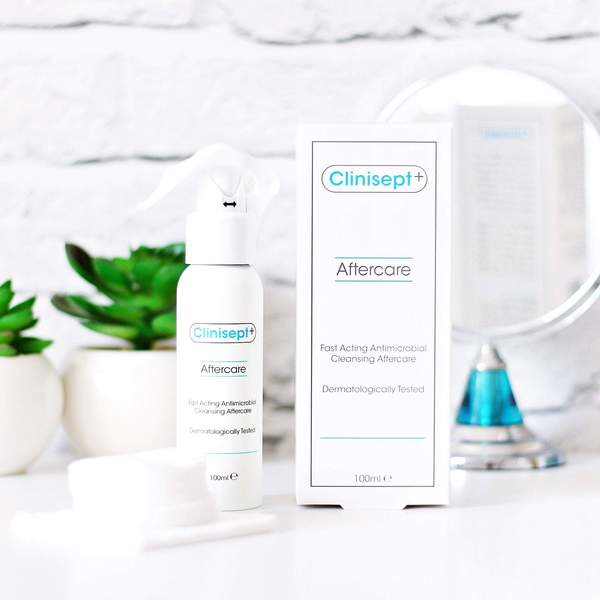 Fast Acting Cleanser and Microbial Solution Ingredients.
Ingredients
Water (Aqua)
Phosphoric Acid
Sodium Hypochlorite
Clinisept+ Aftercare soothes and calms the skin following an aesthetic procedure. This product ensures high levels of cleanliness are maintained after a treatment. Although, Clinisept+ Aftercare is intended for skin recovery post-procedure, it is also extremely useful in treating and managing skin conditions such as acne, thanks to its microbial action.
It uses a nature replicating chemistry that is 99% pure water and cleanses the skin whilst keeping it in a healthy condition, without causing any toxicity. This product is the only skin cleanser of its type to offer effective antimicrobial cleansing in a solution that is non-irritant, non-sensitising, and even non-cytotoxic to re-growing skin cells.
It has a skin neutral pH, ensuring a gentle, thorough cleanse on the skin.
If you would like more information, please contact natalia@frenchbeautyexpert.co.uk