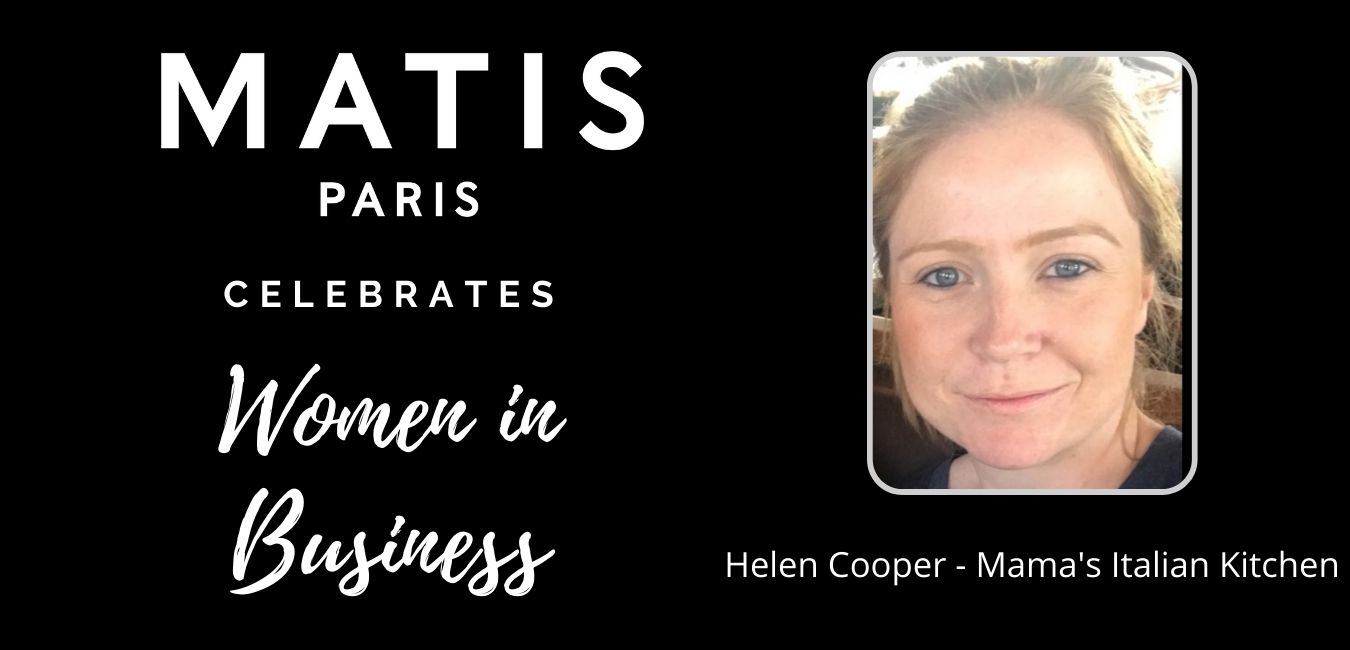 After the great success of the Matis Celebrates Women in Business initiative during the month of March, we have decided to continue the conversation with inspiring Women in Business to learn more about what makes them powerful and keeps them growing personally and professionally.
Today we are speaking to Helen Cooper, the owner of Mama's Italian Kitchen, a family owned Italian restaurant in Houghton-Le-Spring.
Tell us a little about your business
My husband and myself run an Italian restaurant in Houghton-Le-Spring, near Durham. He in charge in the kitchen, and I run the floor.
What do you think makes women excel in business?
Sometimes men and women see things from different perspectives, so it's great to have a woman's touch in business, especially to keep the calm among the hot headed chefs!
What do you consider your biggest success in your career?
I was only 25 when we took the restaurant on. It was a massive risk, but over 10 years later we're still here.
What are the biggest challenges you had to face in a male dominated world?
Restaurant kitchens are generally male dominated, sometimes you've got to gain respect, but it works both ways.
Share with us your biggest lesson in business.
You don't have to take over the world to be successful.
We've opened two takeaways, alongside the restaurant over the years, both of which have been learning curves to say the least.
What women have inspired you in your life and career?
All my friends. We've all come from nothing, worked hard and all have successful careers or businesses, proving that success isn't given, it's earned.
What actions did you have to take to help your business survive the Covid 19 crisis?
We had to furlough staff, retrain others and work more hours ourselves. It's been tough, but we're grateful we're nearly out of the other end.
What do you hope the world of business to be like for women in the future?
Equal, competitive and fair.
How do you envision your business to grow going forwards?
Hopefully, when we reopen business will be booming as everyone is desperate to be out enjoying themselves- we can't wait to serve real people, real food on real plates.
Describe the 3 characteristics about yourself that you believe led to your success in business.
Gratitude, optimism and creativity.
How does your work positively impact women of your city and/or women of the world?
Leading by example, if you believe in yourself, go for it!
What's a daily or weekly ritual you have that contributes to your ongoing success?
Show your staff you wouldn't expect them to do jobs you wouldn't be willing to do yourself.
What's something interesting you're currently working on? Personal or professional.
Property renovation, preparing for reopening and making time to enjoy my children.