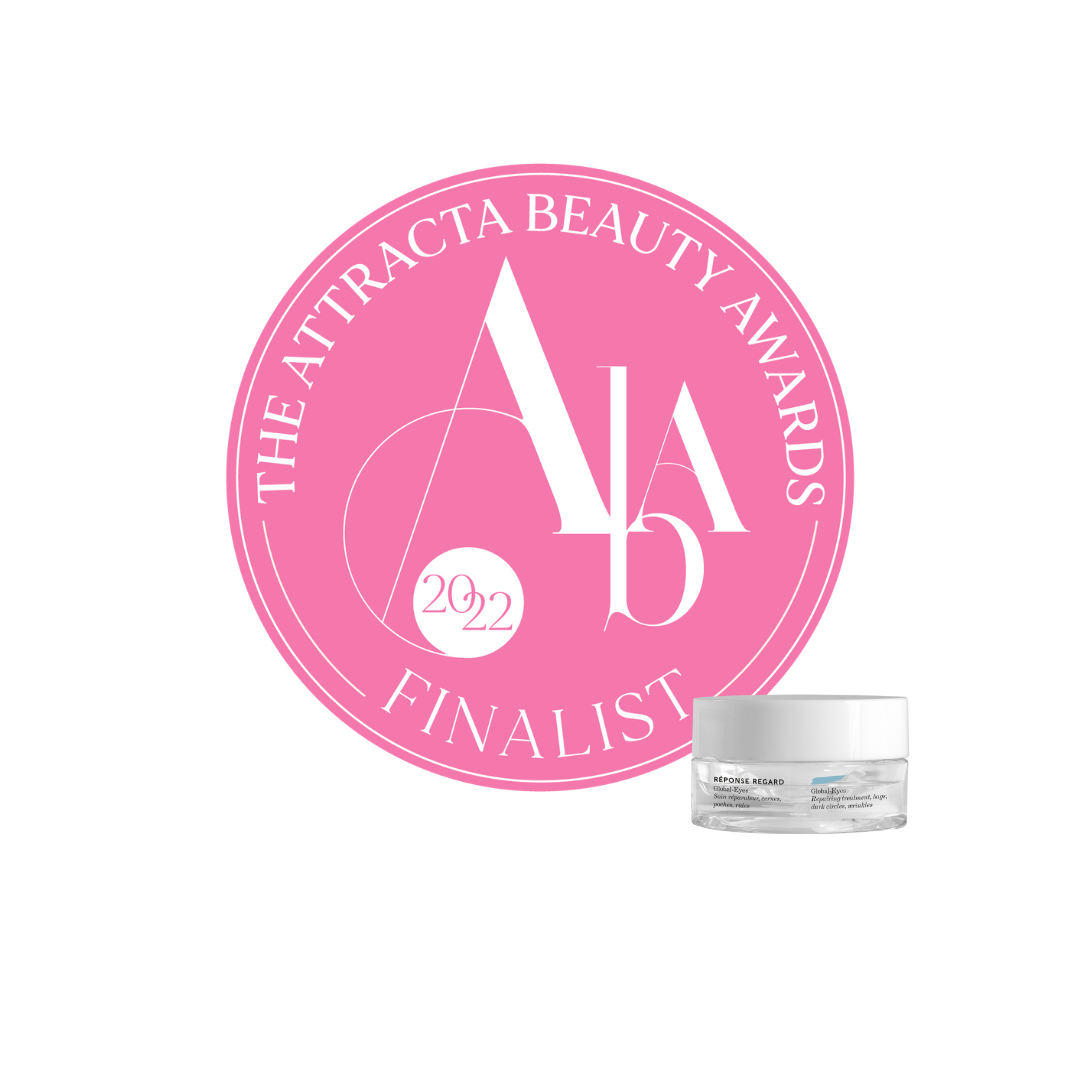 We are so excited to announce that the amazing MATIS Global – Eyes, was selected as a finalist in the Best Eye Cream category in The Attracta Beauty Awards 2022.

The Eye Cream belongs to the MATIS Regard line. The line to illuminate the beauty of the eyes. Wrinkles, puffiness and dark circles, signs of tiredness … the passing time becomes more visible on the eye contour area. Reponse Regard is a complete line which targets its specific needs to strengthen, protect and restore the eyes radiance.

Global Eyes helps fight against the effect of time and reduce all the signs of aging: wrinkles, puffiness and dark circles. Ideal for women affected by various signs of aging. A combination of active ingredients: perfect to inject new youth into the eye contour! More than just a classic anti-aging product that only targets wrinkles, this treatment acts using three combined actions at once: an anti-aging action on wrinkles, an action on puffiness and an action on dark circles.
The Attracta Beauty Awards were founded by the highly respected Make-Up Artist Attracta Courtney in 2014 and with the vision to be a celebration of products that truly merit commendation. The Awards began from Attracta's desire to not only share professional 'tried and tested' insider knowledge on makeup, skincare, and wellness but also products that elevated beauty by function and distinction.
Each year Attracta invites a panel of distinguished Make-Up, Hair and Nail Artists and influential industry experts to join her to judge the specific categories. At the prestigious London ceremony, esteemed industry experts share their knowledge and experience on topical and trending topics within beauty and wellbeing. The Attracta Beauty Awards separate themselves from other industry accolades as this is an integrated celebration of the hero products, services, and professionals from an independent viewpoint; backed by years of expertise and professional knowledge.
The Highly Commended and Winning products will be announced online on July 4th! Keep your fingers crossed for our amazing brand!!!