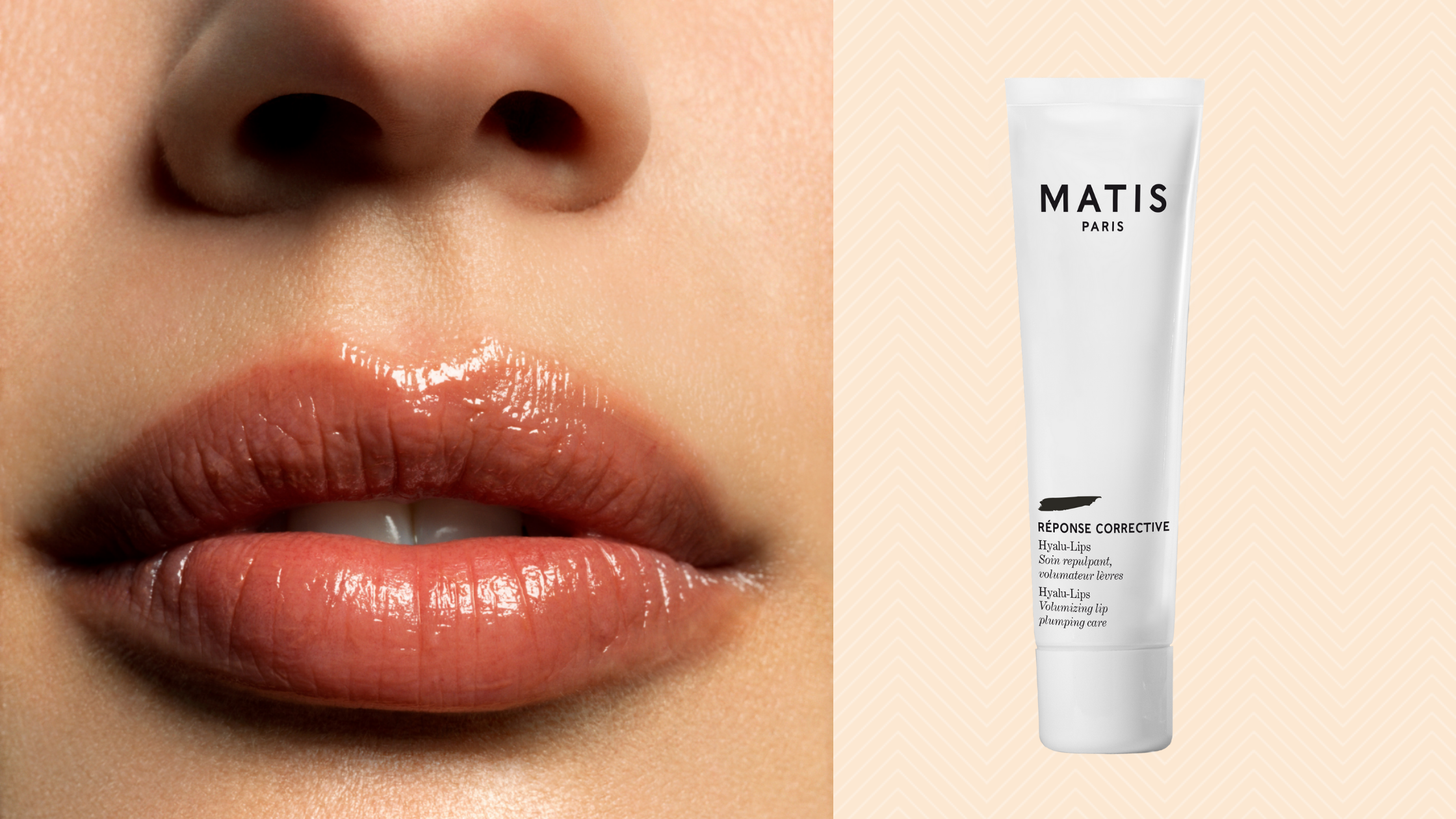 Hyalu-Lips is MATIS Paris' answer to one of the most prominent beauty trends of our time. The demand for youthful-looking, plump lips has taken the beauty industry by storm the past few years with the American Society of Plastic Surgeons reporting an increase of 60% in lip augmentation procedures between 2000 and 2017. Full lips are still one of the most sought after beauty features with consumers turning both to cosmetic procedures and products that will enhance their lip volume.
To address this desire MATIS have created Hyalu-Lips, a non-invasive alternative to cosmetic surgery. This product features an expert formula for lips with more volume, nicely drawn. Its sensory balm texture leaves the lips comfortable, nourished, and moisturized. Hyalu-Lips contains Hyaluronic Acid filler micro-spheres and a collagen- and volume-boosting peptide. The lips are enhanced and left naturally plump and soft. Its formula was tested under dermatological control and doesn't cause any tingling effect or other irritation.
Hyalu-Lips belongs to the MATIS Réponse Corrective range which is a specialist line inspired by the most popular aesthetic medicine procedures. Using non-invasive methods and powerful active ingredients, the products in the line help to erase signs of fatigue and ageing including dehydration, wrinkles, and expression lines.
Powerful active ingredients such as hyaluronic acid, AHAs and relax muscle component, work together in harmony to relax, fill, smooth, redesign, plump and hydrate keeping the skin looking healthy and more youthful for longer with renewed freshness and glow. Hyaluronic Acid in particular, is one of the star skincare ingredients when it comes to anti-ageing. It is a polysaccharide molecule that is naturally found in the skin and one of the main components of connective tissue. It plays an important role in retaining moisture as one molecule can hold up to 1000 times its own weight in water.