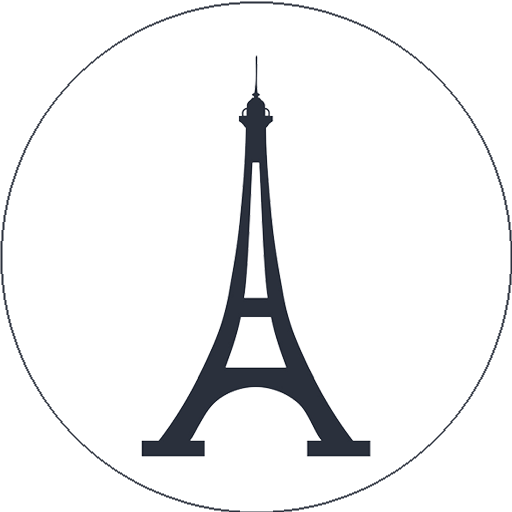 Over the age of 50, the skin tends to become thinner, more crepey and loses its elasticity and volume. Especially for women, the sharp depletion of oestrogen levels that comes with menopause has a negative effect on the appearance of the skin. Oestrogen keeps the skin barrier strong, boosts collagen synthesis and retains moisture. Its reduction results to a skin that is dryer, difficult to heal and more easily inflamed. Collagen synthesis and cell turnover also slow down which makes skin look dull and tired. Today we have a big variety of skincare products available to us that can reverse the effects of ageing and restore the skin's youthful appearance. Having an effective skincare routine designed by a beauty expert can slow down the ageing process and achieve great results.
Boost Cell Regeneration

During the skin regeneration process, new skin cells move from the deepest layers to the top layers of skin. Slowed cellular renewal is triggered by a decrease in collagen and elastin synthesis which leads to a loss of skin vibrancy and firmness. Cell-Expert Serum is a beauty elixir which, thanks to the exclusive Matis active ingredient: the MatiStem CC™, allows to protect the environment of the skin stem cells and to help prolong their capacity as to initiate the cell renewal process.
Matis Paris Olea-Science is a luxurious oil serum with a nourishing, silky texture. Crystal Tears, the active ingredient at the heart of its formula, boosts skin cell activity, collagen and fibrillin production. This serum also contains 4 vegetal oils – Inca Inchi, Pomegranate, Jojoba, Rice Bran- which are rich in Omega 3, 6 & 9, Vitamin E, antioxidants, minerals and essential enzymes. Olea-Science belongs to the Reponse Densite family, a product range specifically created to address the skin needs of people over 45 years old. This range is dedicated to smoothing out fine lines and wrinkles and enhancing the natural contours of the face incorporating key active ingredients of Soy and Dill extract which bring a combined reinforced action on both collagen and elastin fibres. Strengthening the cutaneous structure to reveal a smoother hydrated and uniformed skin. With natural fragrances of orange, mandarin, apple, jasmine, freesia and patchouli this truly has enticing and assertive notes to infuse your skin. Perfect for women who are going through the menopause.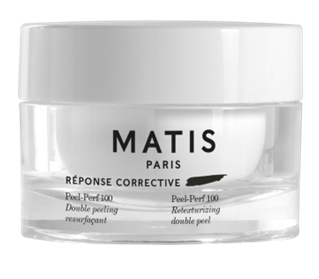 People in their 50s often complain that their skin looks dull and grey, particularly during the menopause transition . Regular exfoliation is vital for restoring the skin's radiance as it revitalises the skin by removing dead skin cells. Exfoliating twice a week also stimulates circulation, which slows down with age, and encourages oxygen and nutrients to the surface of the skin for a brighter-looking complexion. Matis Face Peel-Perf 100 is a new generation product which actively awakens the skin radiance and smooths expression lines. Directly inspired from micro-dermabrasion in aesthetic dermatology, it combines a deep and on-surface exfoliation thanks to its mechanical and enzymatic actions. It contains AHA's from marine origin which are less irritating than fruits acids, they improve the biomechanical skin properties and keep the skin better hydrated.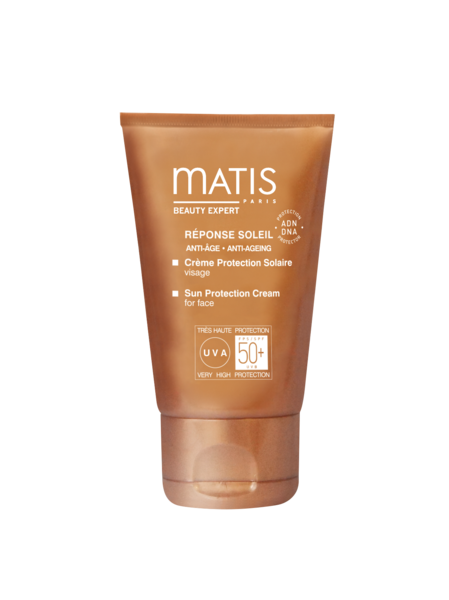 Protection from sun exposure is essential at every age and especially for people in their 50s as it's the number one cause of brown spots, wrinkles, and skin cancer. Réponse Soleil is an essential protective treatment for pale skin in intense sunshine. Very efficient against UVA and UVB rays, this cream specially designed for the face protects from sunburn and helps ght premature skin ageing. Light and silky, its creamy texture leaves the skin feeling supple and comfortable.