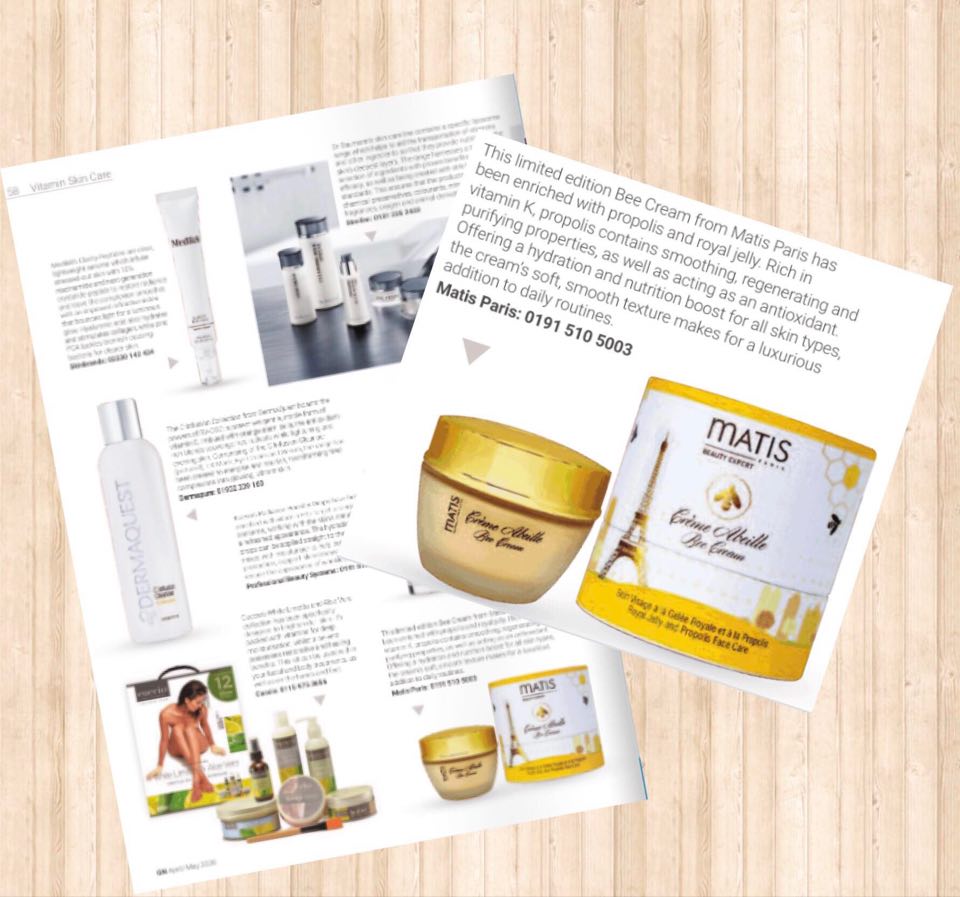 Guild News feature the Matis Paris Bee Cream in their vitamin skincare favourites in their April/May issue.
The bee cream offers hydration and nutrition suitable for all skin types. It has a soft and smooth texture and is enriched with Royal Jelly & Propolis to help regenerate the skin.
Intensely nourished and hydrated, the skin benefits from lasting protection against external aggressions, leaving it regenerated and revitalised. Comfort, softness and youthfulness are restored.

A COCKTAIL FOR THE SENSES
At first glance, you will discover an elegant packaging with a black and yellow design that contains a glass jar crowned with a bee, which is printed on the lid.

When you open it, your sense will awaken to the the heady floral scent with delicate honeyed notes.
On the skin, the cream transforms into a rich and enveloping texture, that quickly becomes an addiction. This unique blend of science and nature rescues tired skin, offering the ultimate comfort and all the regeneration it needs.
From the first application, the skin feels soothed and pampered.
Apply to a perfectly clean skin on the face, neck and décolleté morning and
evening.

MAIN ACTIVE INGREDIENTS:
Royal Jelly – Its function is to regenerate and revitalise the skin and help improve the functions and cellular exchanges of the skin.
You can read the full article here.
Interested about what other vitamins Matis Paris use in their innovative formulas? Read our article about the importance of the use of vitamins in skincare.