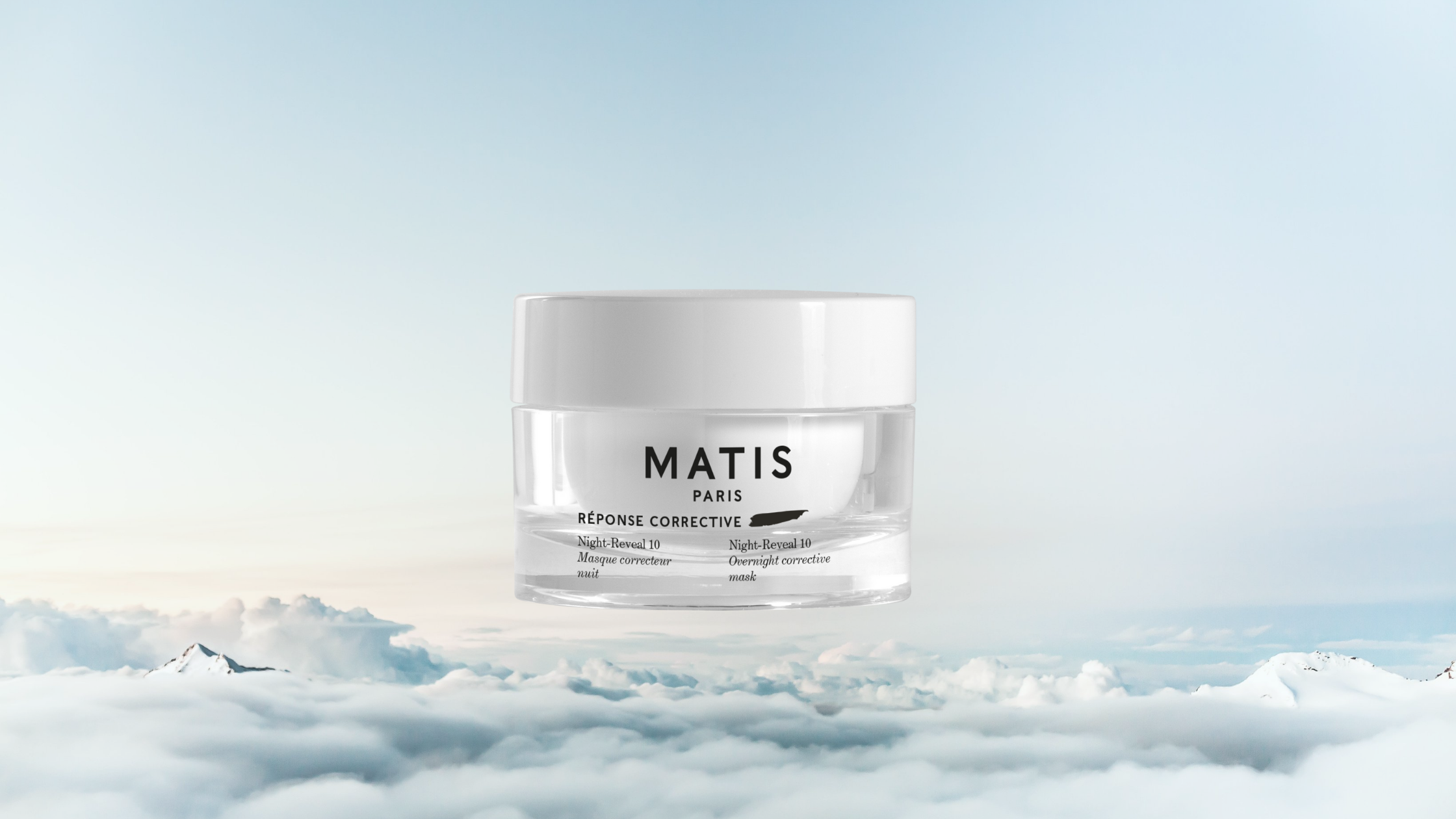 We are so excited to announce that the fabulous MATIS Night-Reveal 10, is shortlisted at the Pure Beauty Awards London 2021 in the Best Anti-Ageing Product Category.
Night-Reveal 10 belongs to Réponse Corrective, the Matis specialist range. Since 2006, the Réponse Corrective range has been helping women to refresh their features, erase signs of fatigue and reduce negative expressions that give the face an appearance of severity. Thanks to Réponse Corrective, women can keep their skin looking healthy and more youthful for longer without aesthetic medicine. Powerful active ingredients such as hyaluronic acid, AHAs and relax muscle component work together for beauty-enhancing results and renewed freshness.
Night-Reveal10 is our non-invasive alternative to cosmetic surgery. This night mask helps to speed up cell renewal and helps fight the visible signs of ageing. Its ultra-effective cosmetic superstar glycolic acid is combined with hyaluronic acid to replump the skin and reduce wrinkles. The complexion is even and the wrinkles are less visible. Users can experience visible results from the very first morning, and watch night marks disappear to see skin appearance improve.
The Pure Beauty Awards is the biggest and most recognised event in the beauty calendar. Award categories cover the breadth of the industry, and entries come from brands, big and small. Brands submit their latest beauty products for the Pure Beauty editorial team to test and review. They will then shortlist products they believe have the potential to be winners.
Please vote for us here! Votes close 5pm on the 25th of September! Keep your fingers crossed for our amazing brand.
The Ultimate Parisian brand, Matis Paris was founded in 1936 and has been sharing its professional expertise for more than 85 years. Matis has built its success on its art of French skincare, its unique personalized treatments and its salon experience.
For more information, please contact Rebecca Price at rebecca@frenchbeautyexpert.co.uk