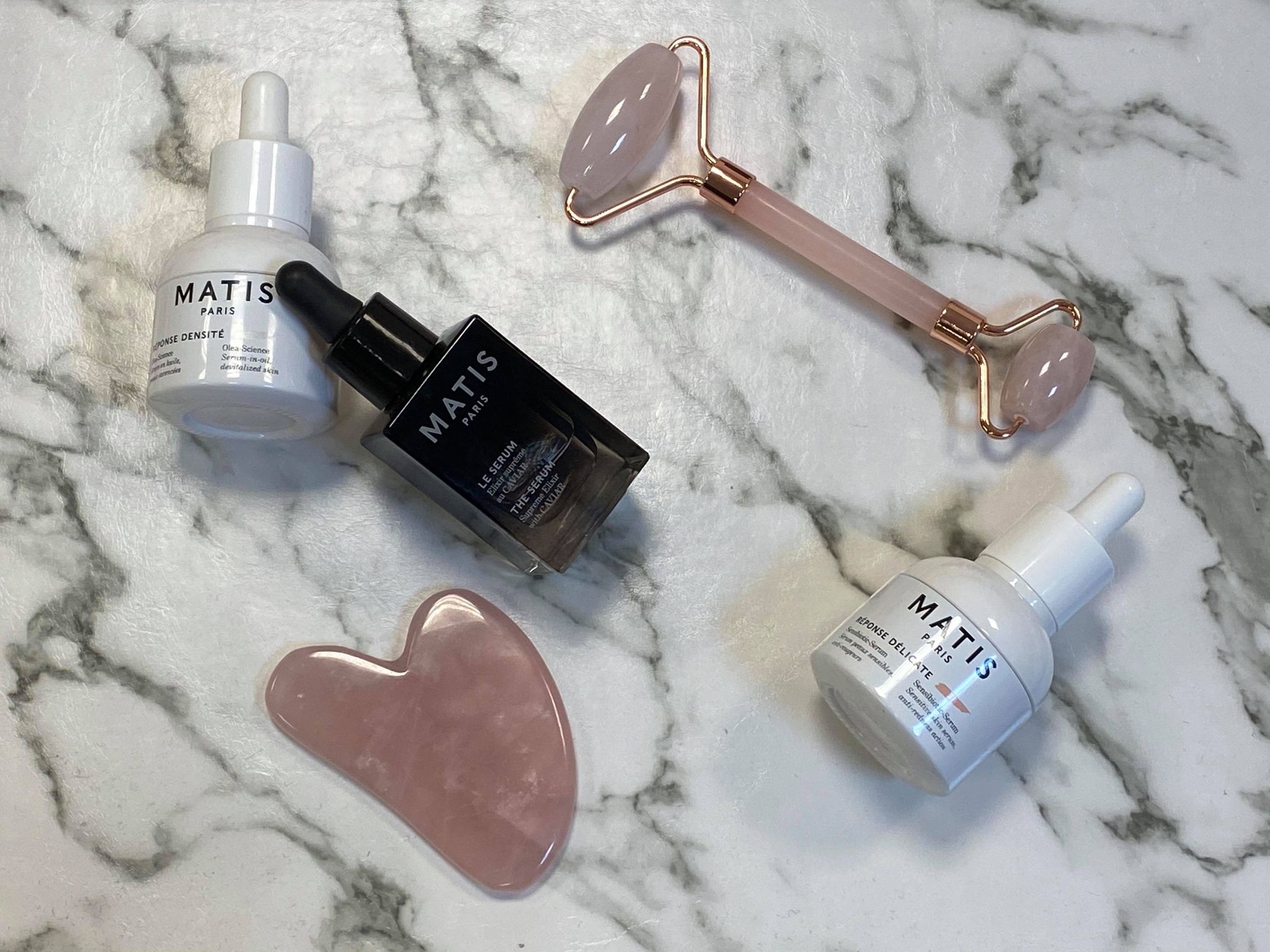 An amazing skincare tool, Gua Sha can contour, reduce puffiness and deeply massage your face to improve circulation and boost cell regeneration. When used with the right technique, it can improve the blood flow on the area that is being massaged. The blood carries oxygen and nutrients that renourish the skin and helps release toxins, like lactic acid, restoring the skin's radiance.
To avoid friction and improve the way the Gua Sha glides on the skin, it is important to prep it with the right skincare products. This will also optimise the benefits of these products as their active ingredients will be better absorbed by the skin. Here are some Matis Paris products to apply before using your Gua Sha.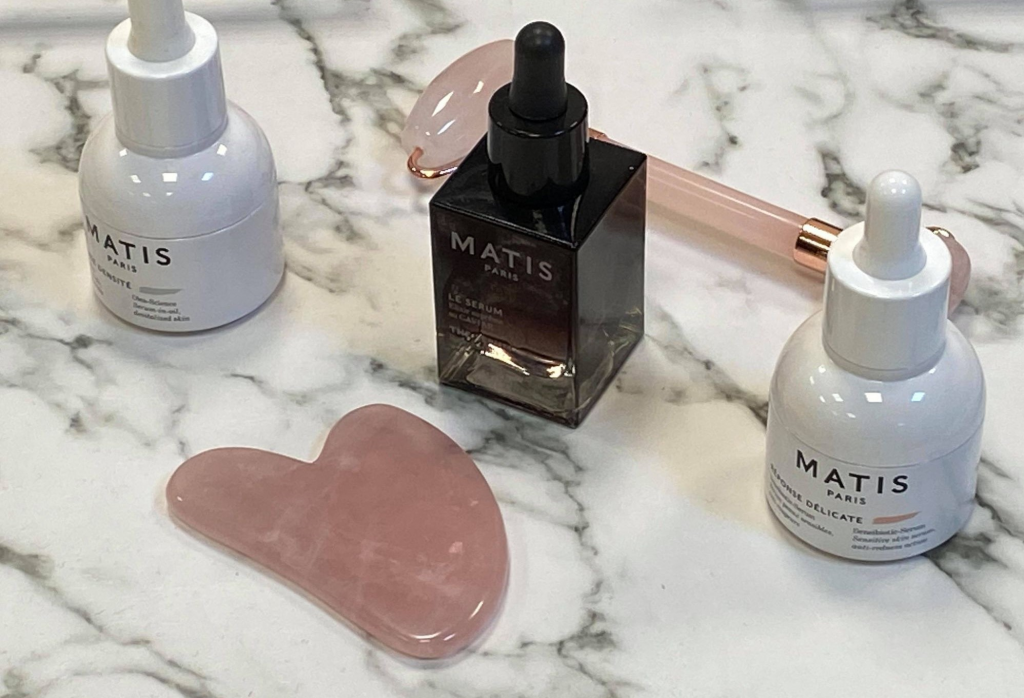 Make it a luxurious experience with…
The Serum from the Matis Caviar line is a supreme elixir that offers a global anti-ageing action and an exquisite sensory experience. Its exceptional formula with caviar, known for its rich natural content of omega-3, proteins, minerals and vitamins, boosts the cellular renewal of the skin. Blended with a potent active ingredient that firms skin and fights wrinkles, it helps the skin recover its youthfulness and firmness.
How to use: Apply morning and evening to the face and neck and décolleté.
Make it a comforting experience with…
Reponse Delicate Sensibiotic-Serum. This innovative serum has 3 complementary actions: it rebalances the skin ecosystem, reduces skin sensitivity and brings comfort. An essential product for sensitive skins with a fine and silky texture that envelops the skin with a comforting veil. It offers an immediate soothing feeling and a deep action to reduce sensitivity whilst the tolerance of the skin is improved. Dermatologically tested.
How to use: Apply morning and evening to the face and neck.
Make it a youth-boosting experience with…
Reponse Densite Olea-Science. This care is concentrated in benefits and specifically designed for devitalized skin. Its fine texture envelops the skin in instant comfort. The formula offers a true anti-ageing beauty experience. It combines Crystal Tears from the centennial Masticha trees found at the Greek island of Chios, an active ingredient renowned for its targeted action on youth-building proteins, with precious oils (protective and regenerating action).
How to use: Apply gently to the face, neck and décolleté every morning & evening.