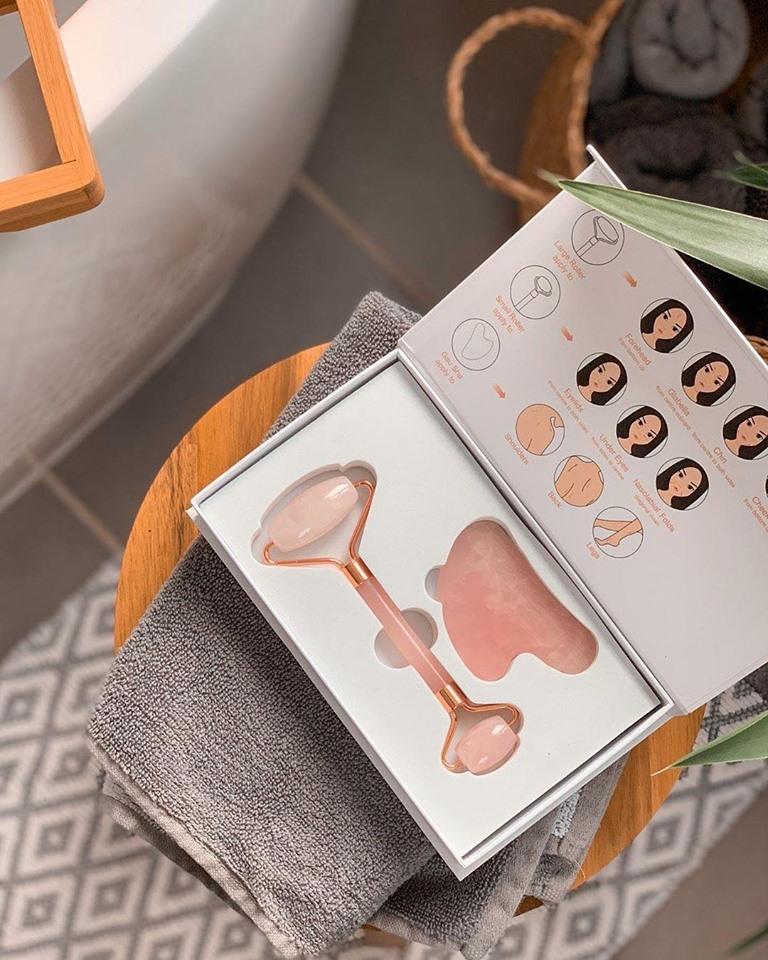 Do you feel like there is something missing from your skincare routine? Repeating the same steps each day, and it becoming a little 'boring'? The Smooth Synergy Rose Quartz Roller and Gua Sha Set could be the answer to all of your questions.
The pretty pink crystal, Rose Quartz, also known as 'the stone of love', has a lot more benefits than what meets the eye. A crystal so ripe with healing properties, so drenched in harmony, and so tender you will never want to let it go. It has been around, and the benefits have been known for a lot longer than you may think, this modern-day face scraping technique is based on a traditional Chinese healing practice known as Gua Sha. For Romans and Egyptians, the meaning of the crystal was beauty, it was being used in facial masks and cosmetic as an anti-ageing component.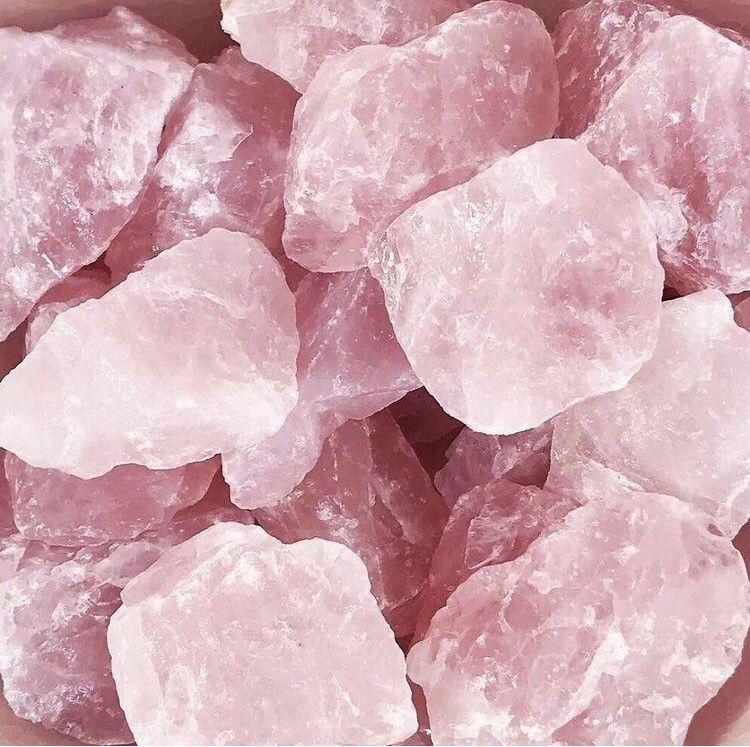 The Gua-Sha has recently surged in popularity through social media websites such as 'TikTok', #Guasha has accumulated more than 821 million views on TikTok. Users claiming the tool has cleared their skin, reduced wrinkles and provided a more sculpted appearance.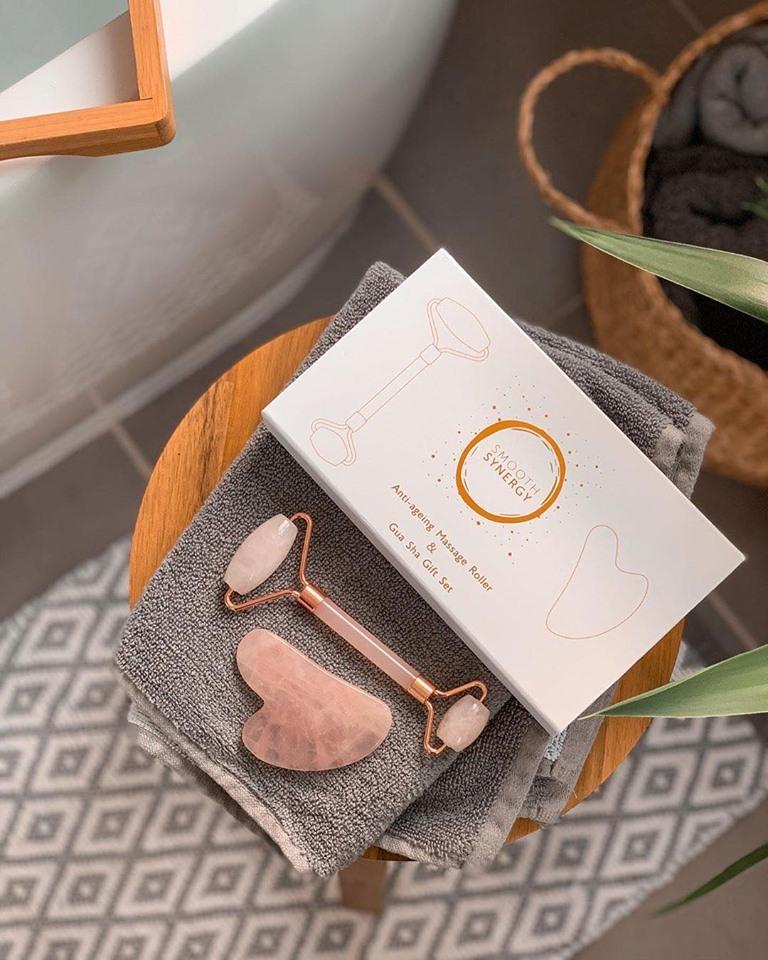 Whether you are receiving the treatment from a professional, or incorporating this into your own skin-care routine at home you will notice many great benefits, such as:
Tension Relief, the neck and face hold so much tension. Using deep pressure with a Gua Sha stone can really get into sticky knotted areas to release muscular tension, allowing muscles to do their supportive jobs properly. This can be a great tooth for headache sufferers.
Detoxifying, Gua Sha can be used to clear blockages in meridian channels, which connect our organs together and transport both blood and chi, our channels need to be clear in order to work harmoniously, and for chi to flow well throughout the body.
Natural facelift, The unique edged of various Gua Sha stones work perfectly to lift, sculpt and tighten the skin. Regular use can prevent the signs of ageing such as sagging, dull and wrinkled skin. The increased blood flow resulting from using the beauty tool, contributes to a livelier, plumed up and youthful glow.
Glowing skin, Gua Sha increases circulation and improves lymphatic function resulting in a naturally dewy, glowing complexion. The action of gently scraping the skin with the Gua Sha tool aids in serum/moisturiser penetration, so it goes deeper into the layers of the skin to feed us even more hydration.
Reduction in puffiness, since the Gua Sha removes lymph and other fluids from your face, your skin tightens and becomes more chiselled.
Contouring of facial features, when consistently scraping the tool on your face in the correct manner will lead to more defined facial features, such as jawline and cheekbones.
This Gua Sha tool is a great addition to anyone's beauty regime, while also having the option of adding the tool into a professional facial treatment.
If you would like more information, please contact natalia@frenchbeautyexpert.co.uk